So this is basically the second part of a previous post about a tempest that lost deflection.
After running for a while that Tempest's display changed into something that can only be described as a tangled mess: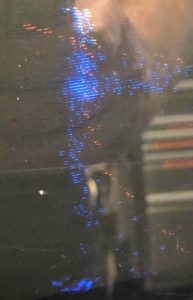 That is something that I never had seen before.  The owner turned the game off and back on again later that day and it was working normally.  Then it would get screwed up again.
Continue reading "WG6100 w/Tempest Showing a Tangled Mess in the Bottom Right Quadrant"