Got an interesting problem with a Roc'N Rope board that I recently connected up to the new JAMMA test rig.  It has all its sounds, and plays correctly, but the text and tiles (e.g. the title graphics and the graphics used to build the levels) are all upside-down!
When the screen is flipped for cocktail mode, the text/tiles are still upside down.
Going digging through the schematics to see what's what…
Update!
Mark Spaeth gave me a lead on a couple chips on the board that may be the cause of the problem.  That, combined with the schematics lead me to find out that I had a 74174 with a stuck output (pin 10).  I first clipped and lifted the pin for that specific output to ensure that nothing else was pulling the output and confirmed that the chip was bad.
After clipping and desoldering  the chip and replacing it with a socketed NOS 74174, all of the text and tiles are right side up again!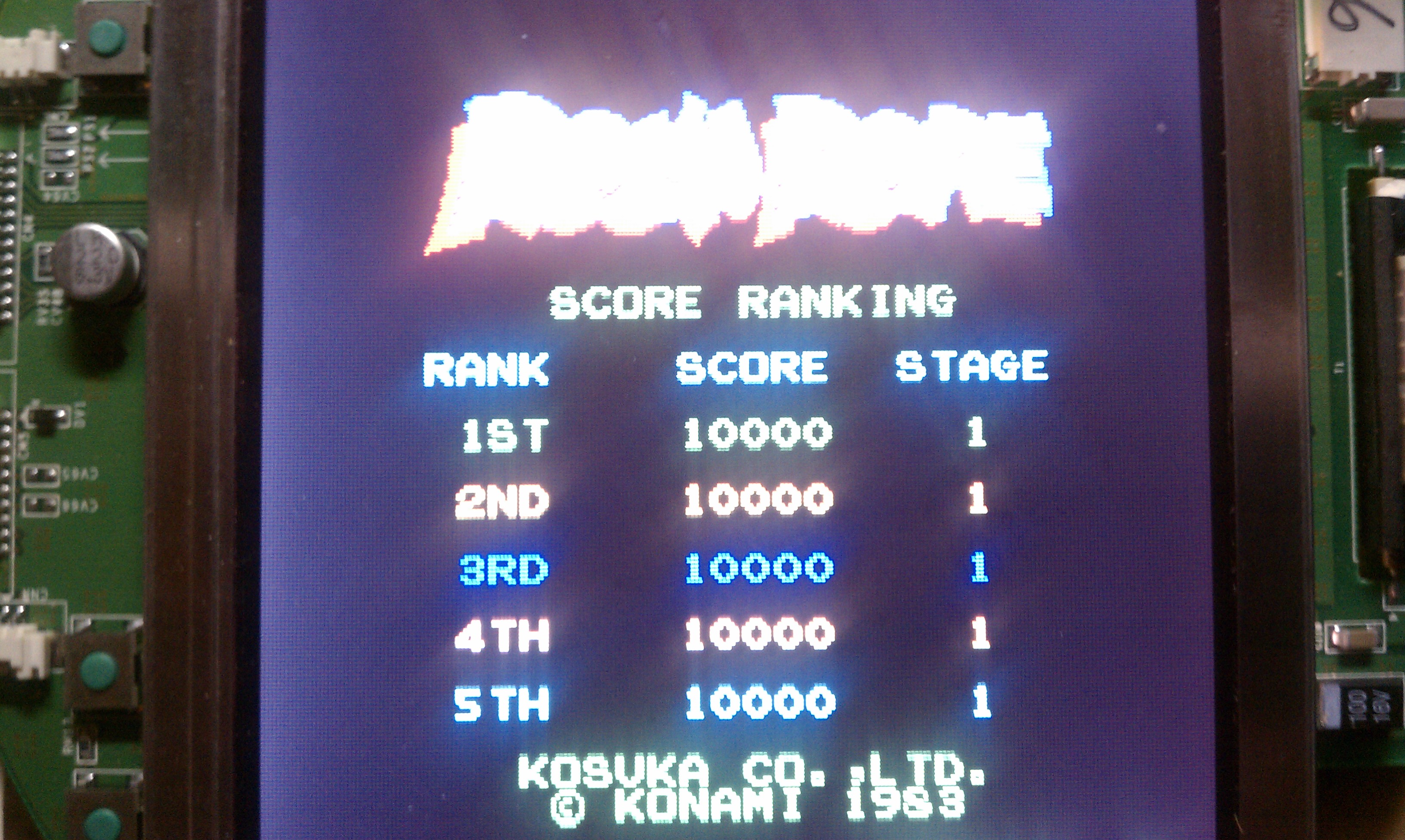 Also, I found out that I have another RnR board, this one with a graphics issue involving the sprites.  Should be able to get that one fixed as well, and then I will have two original RnR boards (both with their original serial number stickers on 'em).
OK – this other RnR board just had to have some of its chips cleaned and/or reseated.  It is looking good now as well: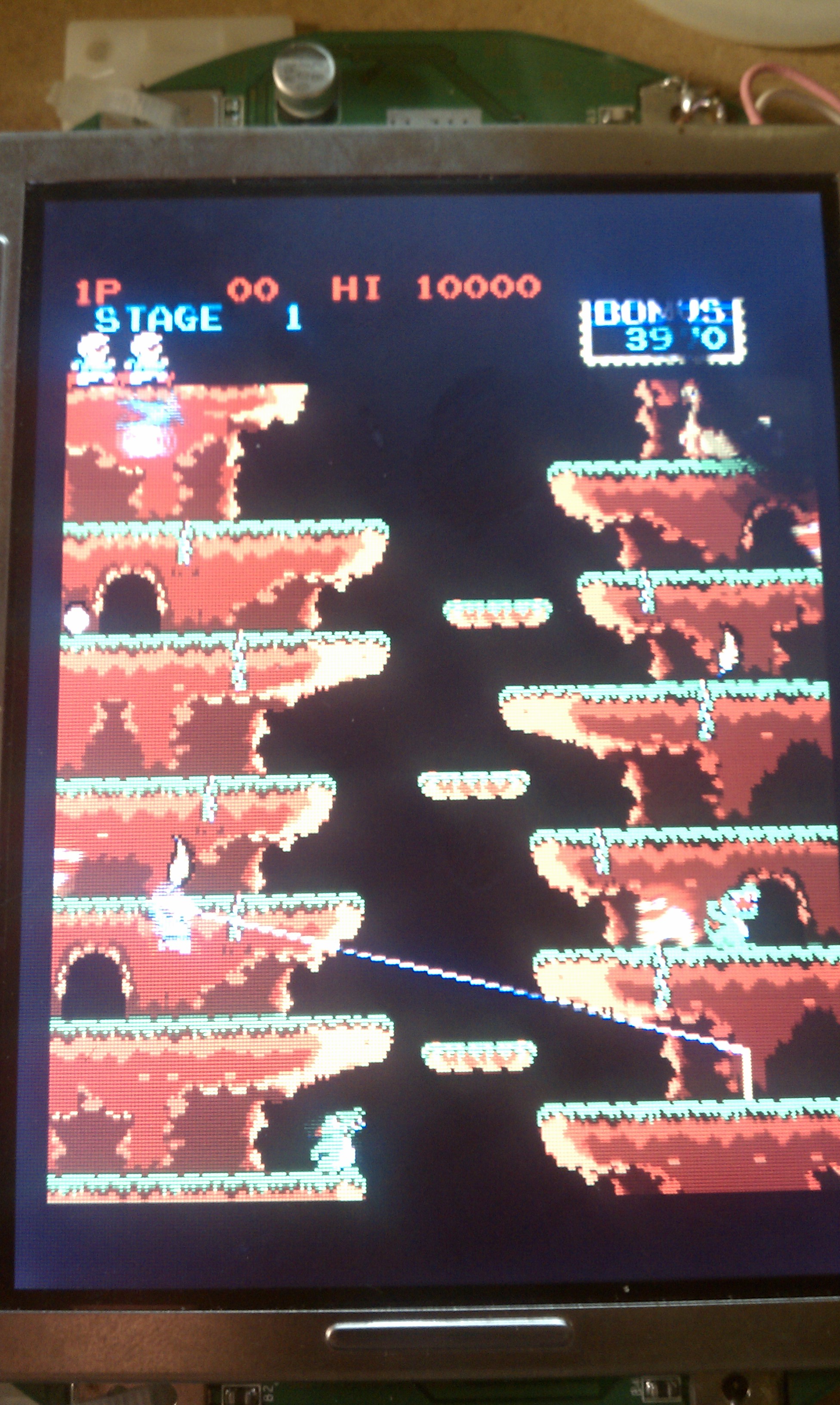 Nutshell: Flipped tiles and text, cause was a 74174 at location G15 with a stuck output @ pin 10.